As you can see from the many moving parts labeled above, affiliate marketing has a multitude of sides. In this section, we'll discuss the benefits of affiliate marketing for every different angle.
Benefits for the affiliate
The biggest benefit of affiliate marketing for the affiliate is that they're getting paid. While the specific percentages vary, affiliate marketers profit a certain portion of every sale that goes through their channel or website.
As an affiliate, you work out with the merchant exactly how you will determine profits. Whether you're paid per sale, per click, per lead, or per call, you profit as the merchant does.
For the affiliate, this strategy is all profit with virtually no money down. You aren't investing in the success of the product, nor are you paying for the upkeep or production of goods. There's no storefront necessary, which means there's no rent to pay or light bulbs to replace.
Affiliates are responsible for the maintenance of their platforms, be that a website or social media pages. They have to pay for web hosting and a domain name, which can be procured for free or relatively low monthly fees.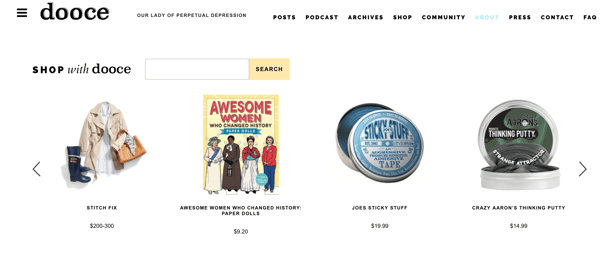 Additionally, being an affiliate marketer helps build a brand. Consider it like networking with vendors. The more efficiently you're able to sell a brand's product, the more likely it will keep you on or other brands will reach out to you for sales.
To individuals who are oblivious to affiliate marketing, it also looks reputable that big name brands are having you sell their products. While you're aware that it's as easy as signing up, to others you look like a big-name influencer!
Another benefit to being an affiliate is the relative autonomy in what you're selling. You get to choose which brands you work with and what products you push. You can sell products you've used, products you believe in, or products that simply seem interesting to you!
Benefits for the merchant
One of the main benefits for the merchant is having someone else do the grunt work on selling its product. Although affiliate marketing is not as taxing as, say, door-to-door sales, it's still a form of labor the merchant does not have to perform.
In addition to sales, affiliate marketing is, well, marketing. Merchants are not limited to one affiliate. Say a larger company has 100 affiliates selling its lamps. This means 100 people, in 100 different locations across the world, are pushing this one merchant's product and name.
Image courtesy of Affiliate Marketer Training
While the bottom line is imperative, affiliate marketing should also be considered for its ability to create impressions. It gets your name out there at a larger scale than you can do alone.
Plus, consumers are more likely to rely on a trusted source for brand information than they are an advertisement. In the current state of influencers and rampant review sites, we're looking to real people's opinions more than we are static advertisements or TV commercials. With your affiliates comes the trust of networks they've previously established.
Another benefit for the merchant is the opportunity to join affiliate networks, which, again, do much of the grunt work for you. From finding affiliates, to tracking pay, to reporting on key metrics, these affiliate networks have a number of business-boosting features.
Affiliate networks, among other things, can even post advertisements for you that help locate affiliates who would make effective and professional brand ambassadors. So, not only are your products being advertised, but they're being advertised by someone you can trust.
Benefits for the consumer
If we're being honest, it's possible that, oftentimes, consumers don't even know they're partaking in an affiliate marketing strategy. Even if the webpage is labeled as such, consumers can easily miss that kind of information.
What customers do know is they are purchasing a product potentially through the website of someone they trust. After that, the particular dispersal of funds is unknown to the consumer.
Not all affiliates are influencers. However, as professionals whose incomes are self-driven, all affiliates would do well to build trusting relationships with their readers and consumers. In this way, consumers benefit from affiliates because they are passionately working for their income.
This leads affiliates to be choosy about the products for which they advocate. Customer satisfaction will lead to increased loyalty, as well as increased sales.
Whether the customers can tell or not, the buyer experience is different with affiliate marketing. There's a middle-man between them and the brand or vendor that is sticking its neck out for this product, so to speak.
Benefits for the network
The affiliate marketing network is sort of like LinkedIn for affiliate marketers and brands. These networks help both sides of the equation — those hunting for money-making opportunities and those hunting for quality candidates — find each other.
The benefit of affiliate marketing for affiliate marketing networks is that this strategy keeps the networks alive. Without brands trusting that this type of marketing works, there is no reason to pay for network services.