iPage is a web hosting service provider that began its services in 1998 and currently hosts about a million websites. It is headquartered in Burlington, Michigan and is owned by Endurance International Group. iPage was started as full web service providers but it began to operate as full hosting service providers only in 2009.
It is known to provide hosting services at a much lower rate as low as 1.99 $ and has an above-average up time at 99.97%. When you compare it with other web hosting services like HostGator, Bluehost, GoDaddy it is a bit lower at 788 MS, despite being cheaper with them. But there is a trick to obtain the services for 1.99$, you have to sign up for a billing period of a minimum of 3 years.
Why to Choose iPage?
iPage has been around the market for a decade and which makes it one of the longest wen hosting services providers and there are reasons to choose iPage.
The pricing of iPage is very friendly and competitive and you can obtain the services as 1.99$ and in clocks at the top of web hosting services provider for past years. But obtain the services of such a low price you have to pay for three years renewal period. If you are playing for a year then you will have to pay at the rate of 7.99$ per month.
iPage has some amazing support and comes with a free email address and SSL Certificates. The email account will carry the brand name and it is loaded with features like forwarding, spam filters, virus checking, and POP3/IMAP to set up outlook account directly. It is loaded with web content management systems like WordPress, Joomla, Drupal, Pixel Post, and Gallery2. You can also use an e-commerce website then you can use Agora Cart, Zen Cart, etc.
It is known to have strong uptime of 99.9 % and having such uptime can be one of the factors to attract new visitors and retain old visitors. It was found in the test that iPage has successfully maintained it for extended months for about 17 months.
iPage is known to have great customer services and it is done through an online ticketing system. They offer support via phones and email chat supports.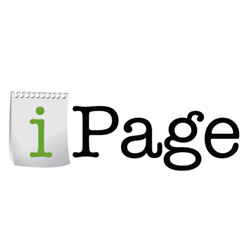 Why Not To Choose iPage?
One of the reasons to not use iPage below par loading time at 787 ms. When you compare it with other web hosting providers then it is poor and as we know that lower loading speeds can hurt your SEO rankings and affect the revenue.
The absence of cPanel is another disadvantage because cPanel is considered as the industry standard. It uses vDeck which is not as robust as cPanel. So folks who are used to cPanel will take some time to adjust.