To affiliate something is to officially attach or connect it to an organization. An affiliate is a person or organization officially linked to a larger entity.
When I hear the word "affiliation," my mind instantly thinks of all the different announcements I've seen brands send out when they choose to either partner with or discontinue a partnership with a certain individual or organization.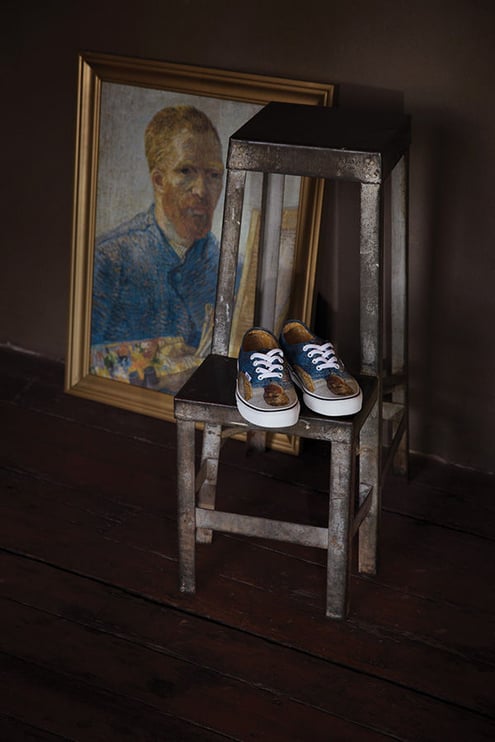 Vans' shoe company partners with Van Gogh Museum to develop Van Gogh-inspired shoe line. The partnership exemplifies an affiliation. 
We're known by the company we keep, and this is true for brands as well. More and more, brands want ambassadors with good characters whose values align with their overall message. Brands are paying attention to their ambassadors' public perceptions and reputations.
What is affiliate marketing
Affiliate marketing is, in some way, a strategy that helps reduce a brand's pressure to find the perfect spokesperson. It also increases the likelihood of success, as affiliates are often vetted by networks or agencies.
Unlike celebrity endorsements or influencer marketing — strategies that typically have a few people or one person acting as the face of a brand — affiliate marketing is a strategy without limits. A brand can have its product affiliated with one major website, or be running a plethora of strategies at the same time.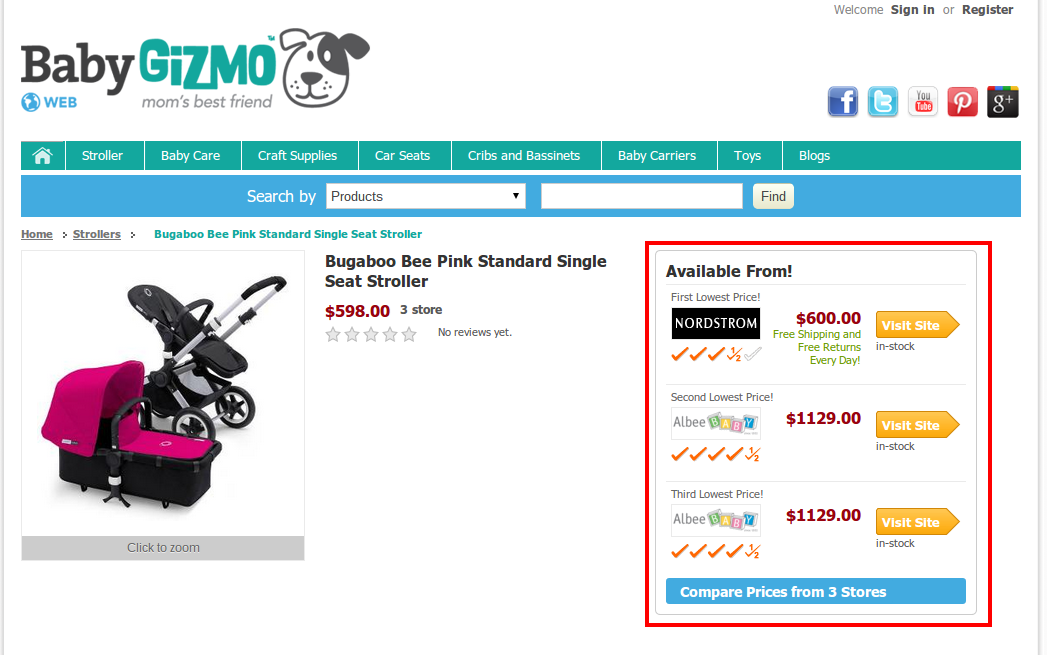 Affiliate image above courtesy of MonetizePros
Affiliate marketing allows its marketers, or "affiliates," to take their income into their own hands. This strategy is, in some instances, referred to as a form of "passive income" for those who endorse products. By this, we mean affiliates aren't always actively selling to make money. They put their strategies in motion and any sales that come through their site drive income.
I know what you're thinking: "Well, of course sales drive income. How is this different from any other retail exchange?" The answer is easy. Affiliates aren't selling their own products. They're selling products for a merchant and get to keep a percentage of the profits.
Whether you're a merchant looking to form an affiliate marketing strategy or you're an affiliate hoping to generate some of this passive income, look no further.
Affiliate marketing definition
Affiliate marketing is a strategy consisting of three-to-four components, depending on who you ask. Most sources agree that the popular grouping of components consists of a merchant, customer, and affiliate marketer. Others argue that a network should also be included in this make-up.
There is no right or wrong answer here, just a difference in opinion. Let's talk about the role each component plays.
The affiliate is the marketer, representative, publisher, etc. It can be one person or an entire organization. Affiliates don't always have to sell a tangible product, either. Some affiliates are selling software or trying to encourage sign-ups to an e-course.
Compare affiliate marketing to something like the Mary Kay Cosmetics company. Mary Kay is a makeup brand that has helped serve as surplus income to families for years. Individuals choose to sell the makeup produced by this company, and they profiting in accordance with their sales. This is a form of network marketing.
Affiliate marketers also take a product or service, put it on their website (or other page), and profit through any direct purchases. The only difference is Mary Kay consultants have to do a lot of leg-work, whereas affiliates can profit passively.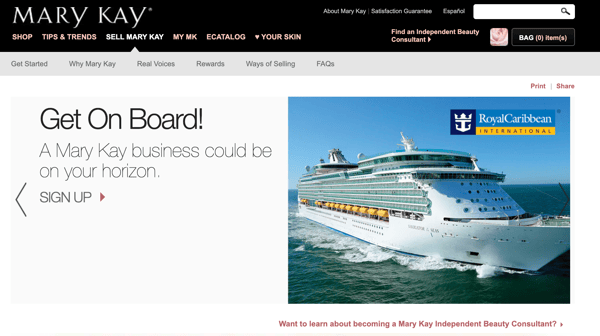 Image of Mary Kay's webpage inviting visitors to sell their products
A merchant is whoever is making the product or service. It is the retailer, or the brand name, for which the affiliate sells. Again, the merchant can be an enterprise size company or a single person. The merchant pays the affiliate to be a vessel in which its product or service is sold.
The customer is whoever is buying the product. Customers and consumers are not limited to one particular channel through affiliate marketing. Customers can be found on social media profiles, blogs, forums, or product websites.
In affiliate marketing, the affiliate has an obligation to know how to attract the consumer. Affiliates are somewhat in control of their income, and, as such, should have a passion for market research and knowing how to engage the merchant's target consumer.
The network is, again, contested by some as to whether it's truly a part of the affiliate marketing conglomerate. But for good measure, we'll discuss it. The network is essentially the middle man used to manage this exchange. The network helps accomplish such tasks as payment processing, tracking technology, reporting solutions, and can serve as a repository of available affiliates.